My Treatment Philosophy
"To find health should be the object of the doctor. Anyone can find disease."
(A.T. Still)
In my role as osteopath, I would like to accompany you for a while along your path of life, to help relieve your discomforts and improve your sensitivity to your own body. Together we can restore its natural balance.
Learning your personal life history and understanding your current environment is key for me to holistically understand your discomforts. With the help of my hands and deep empathy, as well as a clear and critical approach, I assemble the pieces of your personal mosaic to create a coherent overall picture.
To enhance my treatments, I bring together the distinct perspectives derived from my knowledge and skills in osteopathy and physiotherapy.
With more than 20 years of professional experience and a commitment to advanced training I have the skills and experience needed to help improve the quality of life of my patients. A deep personal passion for helping people and my personal enjoyment of movement, sport, and nature motivate me daily in my work.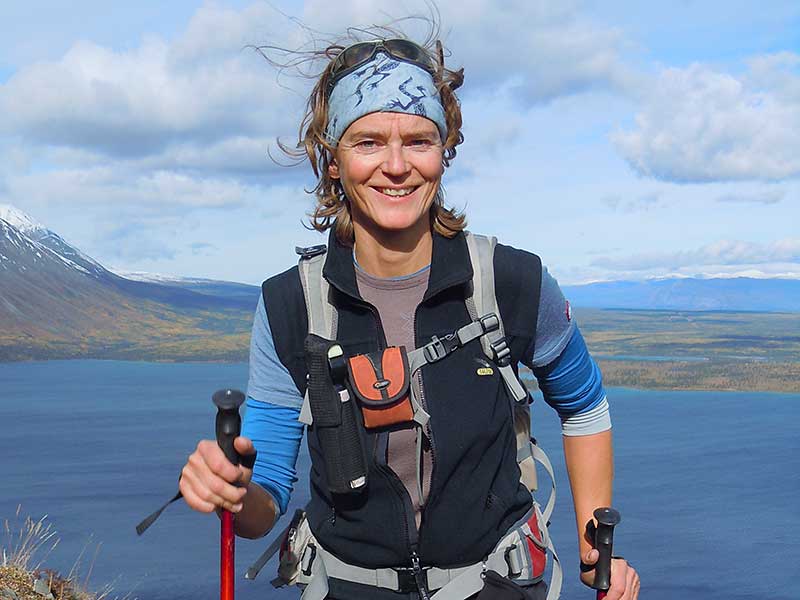 Curriculum Vitae
Ulrike Heuer, Naturopath
Osteopathy & Physiotherapy
Formation
Naturopath since 2012
Certified Osteopathy/BAO since 2011
Osteopathy formation in Neutraubling (2003-2009)
Physiotherapist since 1992
Sport and gymnastic teacher since 1991
Professional Background
Since 2012, self-employed in different private practices as well as self-employed osteopath in the "Praxis am Schloss" in Munich
1993-2012 Physiotherapist in different private practices and physiotherapy centers
Affiliations
Bundesarbeitsgemeinschaft Osteopathie (BAO)
Register of the traditional Osteopaths in Germany (ROD)
Fortbildungen
2022 The bone - the best kept secret, Jo Buekens
2021 Aorta - The arterial system in Osteopathy, Jo Buekens
2021 Motility - From embryology to motility, Jo Buekens
2019 International & Interdisciplinary Symposium of Osteopathy, "Cranial Osteopathy"
2019 Interdisciplinary Seminar "Functional Anatomy of the Craniomandibular System", Anatomische Anstalt LMU München
2018 Macroscopic course "Preparation for the topography of the abdomen", Anatomical Institute LMU Munich
2018 Macroscopic course "Preparation for topography of neck and thorax", Anatomical Institute LMU Munich
2018 International & Interdisciplinary Symposium of Osteopathy "Fascial Approaches of Osteopathy in the Clinical Context"
2017 "Between Balanced Tension and Stillness" KIOM Integrative Osteopathic Medicine
2017 "The Endocrine System and Osteopathy," Rene Zweedjik, D.O.
2017 Workshop Supervision, "Hormone therapy? Yes, but natural." Fr.Dr. Anneliese Scheuernstuhl
2016 "Hormone therapy? Yes, but natural." Fr.Dr. Anneliese Scheuernstuhl
2015-2016 "New ways for Treating Joints (Parts 1-3)", Jean Pièrre Barral
2014-2016 "Children Osteopathy Moduls 1-8″, Panta Bei in Köln
2015 "Treatment of the upper Extremities", Jean Pièrre Barral
2014 "The thorax", Tim Merris
2013 "Osteopathy and Fascia", OSD Congress in Berlin
2013 "Midwifery, Mother and Child's Osteopathic Accompaniment", Genevieve Kermorgant D.O.
2013 "Postgraduate Workshop on Anatomy", Prof. Dr. Künzel, Innsbruck University
2013 "Trust your Hands", Tim Marris D.O.
2012 "Welcoming the Newborn", Lynn Haller D.O.
2011 "Veno-lymphatic Craniosacral Therapy", Guido Meert
2011 "Osteoarticular Adjustment with Minimal Levers", Daryl Herbert D.O.
2010 "Treatment of Mechanically-caused Trauma", Christoph Sommer
2010 "The Central Chain", Philippe Druelle D.O.
2006 "Fascia and Membrane Technics", Christoph Sommer
1998 Six Months PNF (Proprioceptive Neuromuscular Facilitation) Formation
1997 Acupuncture Massage after Penzel
1995 Manual Therapy at the German Formation Center (DFZ) in Mainz